MA International Relations
This programme will shape your understanding of global politics in the contemporary world by introducing you to a wide range of theories, approaches and stimulating debates surrounding international politics and relations.
You will analyse topics central to the functioning of the international system and explore contemporary and historical approaches, focusing on country-specific, regional and international processes. Our emphasis on international studies invites an interdisciplinary approach and reflects the broadening nature of the subject beyond the confines of inter-state relationships.
You will have the opportunity to develop expertise in a specialist area of interest to you, whilst working with leaders in the field of international relations. As well as enhancing your knowledge in international relations and the complex and contradictory forces that shape the global agenda, this programme will equip you with excellent research skills, and develop your knowledge of relevant methodologies and approaches.
Research expertise
Our department is one of the largest and most diverse in the UK with academics who are widely recognised as leading experts in their field. You will therefore benefit from a very broad range of expertise in terms of substantive issues and regional specialisms that you are unlikely to encounter anywhere else.
Colleagues working in the International Relations and Security Research Group participate in research clusters on 'The Responsibility to Protect and Prosecute' and 'Contemporary Democracy and Authoritarianism' as well as the Middle East Research Group.
Experience opportunities
All students on all our degree schemes, including international students, have access to hundreds of volunteering opportunities through the Leeds for Life scheme. In addition, our dedicated careers team and in-School employability champions can work with you to attain work experience opportunities during and after your course.
Profile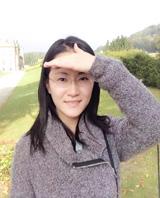 All my classmates are from different countries, so when we have discussions in the seminars it is just like a small UN meeting. I really like the open atmosphere during class.
International Relations MA
This programme will give you the opportunity to combine the study of global challenges with an in-depth examination of the international relations of Africa, Asia and the Middle East.
The modules studied will enable you to:
gain a better understanding of the international system and how it interacts with states and societies worldwide
link theoretical ideas to events in the international system, both historical and contemporary
demonstrate that international politics is a struggle for ideas as well as power.
You will be introduced to the relationship between the struggle for power and the struggle between ideas. You will investigate some of the ideological and philosophical movements that have shaped, and continue to shape, the international system, and you will examine a variety of competing positions with reference to events in the real world.
You will also be able to hone your research and writing skills in your compulsory dissertation – an independent piece of research on your chosen topic.
The wide-ranging list of optional modules means that you can explore a diverse range of related subjects of interest to you.
If you are a part-time student, you will take one compulsory module and choose one optional module in your first year. You'll then take the compulsory dissertation module and two optional modules in your second year to complete your programme.
Course structure
These are typical modules/components studied and may change from time to time. Read more in our Terms and conditions.
Year 1
Compulsory modules
Theoretical Approaches in International Relations

30 credits

POLIS MA Dissertation

60 credits
Optional modules
Engaging the Modern City: The Civic Researcher

30 credits

Conflict, Complex Emergencies and Global Governance

30 credits

European Defence and Security Analysis

30 credits

The Politics of Brexit

30 credits

The Rise of China

30 credits

American Foreign Policy

30 credits

Contemporary Politics of the Middle East

30 credits

Conflict and Insurgency in Southeast Asia

30 credits

The Politics of the Israel-Palestine Conflict

30 credits

Popular Culture: World politics, Society and Culture

30 credits

International Relations and the Environment

30 credits

Counterterrorism

30 credits

Civil War and Intrastate Conflict

30 credits

Global Justice

30 credits
Learning and teaching
Teaching is through a combination of lectures, lively seminar discussions and guided weekly readings. We expect you to participate fully in taught sessions and to study independently, developing your skills and preparing for lectures and seminars. You will also be able to benefit from an impressive range of research talks and seminars led by outside speakers or colleagues from within the department and University.
Assessment
Within modules, assessment currently consists exclusively of assessed essays. At the end of your studies, a 12,000 word dissertation will allow you to pursue your own research interest under close supervision by one of our expert colleagues.
Career opportunities
This programme provides you with an ideal preparation for a career in the international political arena.
Many of our students go on to have high-profile careers in politics, the Civil Service, the media, non-governmental organisations and international organisations such as the UN and World Bank, as well as roles in the private sector. Others have continued to pursue their research interests at PhD level.
Careers support
We encourage you to prepare for your career from day one. Thats one of the reasons Leeds graduates are so sought after by employers.
The Careers Centre and staff in your faculty provide a range of help and advice to help you plan your career and make well-informed decisions along the way, even after you graduate. Find out more at the Careers website.